Design Method
Industrial design is a phrase that has been used a long time. Today it sounds to be only about designing industrial products but originally the term was used for all design activities in a professional setting. Historically, industrial designers have designed brands for companies, packages for products, user experiences, logos, graphics, usability and so on. Huld's industrial designers take into account manufacturability, business, sales, marketing, users and use cases. Today, the word design is used to describe this field.
With innovative design it is possible to create new opportunities and grow business. Depending on the business, appropriate objectives are selected.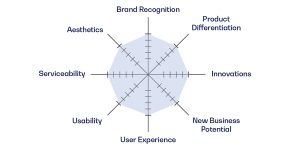 Read more about Huld's design process and services.
Read More