Discover
Holistic View
Before the product design process is started it is essential to understand the big picture. To understand the business and things around it, makes decision making easier and turn ideas to succeed more likely. Therefore, we facilitate process to gather all necessary information to get a holistic view for successful product development.
Not only, but the most important factor in success is how customers and end users will adapt to the new innovations. Understanding the needs, requirements and opportunities is core to successful product development project.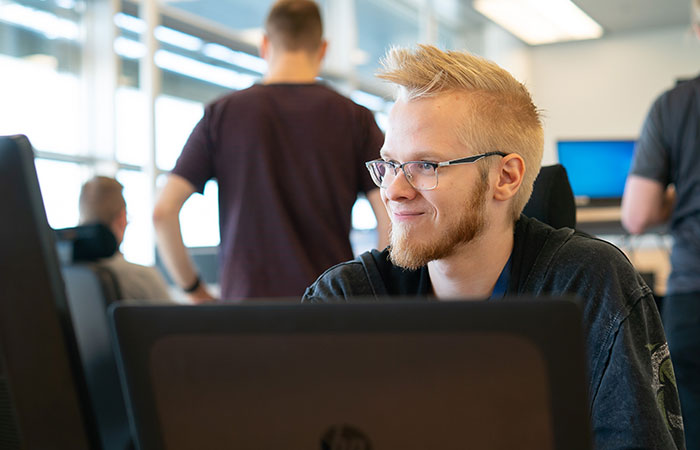 With business design methods we make sure the final product will meet the needs of your business but more importantly the needs of end users who will determine the success of the new innovation.
Design Studies
When we know what is need to be done to succeed in future, next phase is to go deeper in knowledge and gather all the information what is needed to design the product. Therefore all the- available information needs to be gathered from stakeholders. This can be made  to the workshops and collect all the information is available. In this phase the opportunity specification is created.
Technical Discovery
Technology is developing so fast that it allows finding new opportunities to resolve existing problems or creating new ways to tackle the needs of customers. Our technical expertise with cutting-edge technologies makes it possible to identify possibilities early as possible and gain technological advantages.
We offer a unique supply of services to secure digitalized cyber-physical systems. Our approach to development of safety and security issues is holistic, and we are also able to implement necessary digital and functional safety know-how in our development projects.
Click through different phases to see, how we create meaningful digital services and innovative products which last for tomorrow and beyond.