Valtra's main goal is to know the customer, understand their needs and offer them the best possible tractor experience. The new G-series Valtra tractor is a tiny giant, a multi-purpose machine that combines compact size with agility and a modern design. 
The Valtra G-series tractor is a complete combination of innovative and intelligent functions designed to meet all the needs the customers have also in the future. Naturally, all these new functions need space inside the tractor. At the same time, the goal is to make the machinery as compact as possible and give it a modern look. Huld's experts embraced the challenge, and designed the varying tractor components to create as compact an entity as possible. 
"We are satisfied with Huld's designers and how they engaged themselves in our project, showing genuine willingness to finish even minute details", says Valtra's research and development manager Ville Viitasalo.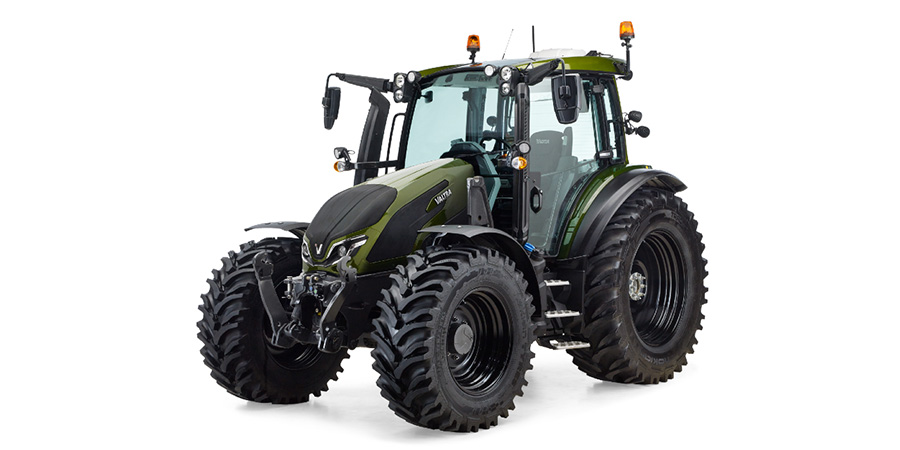 Successful Development Project Thanks to Flexible Practice
Huld's experts played a significant role in layout design of the different components. Confined spaces present a challenge. The tractors' outer dimensions have not increased significantly during all these years of product development, while an ever-increasing number of new functions, components and power lines taking up a lot of space need to be incorporated inside the tractor. When designing the layout, it was also important to consider how the components can be assembled in the factory, and to make sure that the tractor can be serviced and overhauled. 
"With the help of an able design agency, several projects in different phases can be managed simultaneously. Smooth cooperation and flexible extra resources make it easier to keep up with timetables and produce better quality products. This is especially true at the end of a project", Ville Viitasalo says. 
A large design process consists of several development stages. It is not unusual that plans change when one or more of these stages are completed. In order to keep the project on schedule it is therefore necessary to implement the needed changes rapidly, to use effective methods of action and to communicate flexibly. Huld's experts worked in close connection with Valtra's different design departments in order to make sure that communication flowed without interruption between the varying contact interfaces. Thanks to long-term cooperation, communication between the agencies is very open, swift and straightforward. Especially with pressing timetables, mutual trust and openness were key factors in effective creation of successful end products. 
Development challenges are always addressed positively
During the entire project, group spirit and mutual trust have been defining features of the Huld/Valtra shared design team. When confronted with design challenges, the team is always willing to take up the gauntlet and pull together. 
Cooperation between the project managers and contact persons has had just the right amount of casualty, seasoned with a dash of humor. Thanks to the open atmosphere, we have created a united team with shared attitudes and work morals. Together, our goal is to make the best tractors in the world! 
Check out Valtra G-series tractors on this video: 
Pictures and video © Valtra