NatureGate is a collection of species identification tools, complete with a data bank packed with information about different wild plants and animals. Huld's experts renewed the popular species identification website entirely. Thanks to the new site, it's now possible to identify plants, birds, fishes and other species also when roaming out in the wild – all you need is a mobile device! 
The website NatureGate, founded by Eija and Jouko Lehmuskallio, is a nature lover's data bank containing information about thousands of wild species found both in Finland and widely in Europe. The goal with our cooperation was to renew the multi-language website, making it more accessible with various devices and giving it good expandability, should the need occur sometime in the future. It was also important to make sure that the website can match the demands posed by ever-increasing user amounts and new technology. 
During the years, the information collected on the old site had become extensive and complicated. Together with the species identification tool, these posed a specific array of challenges for the work. Our client's needs could not be met by any software already available at the market. Instead, they needed a partner capable of modernizing the entire platform. Our experts have a comprehensive experience of mobile solutions, combined with an enthusiastic team and a working style that truly listens to the client. All these were important factors that landed NatureGate choice of service provider on Huld.  
"We felt it was safe to trust Huld with the service that has been the apple of our eye for over ten years," says designer Juha Lakaniemi from NatureGate.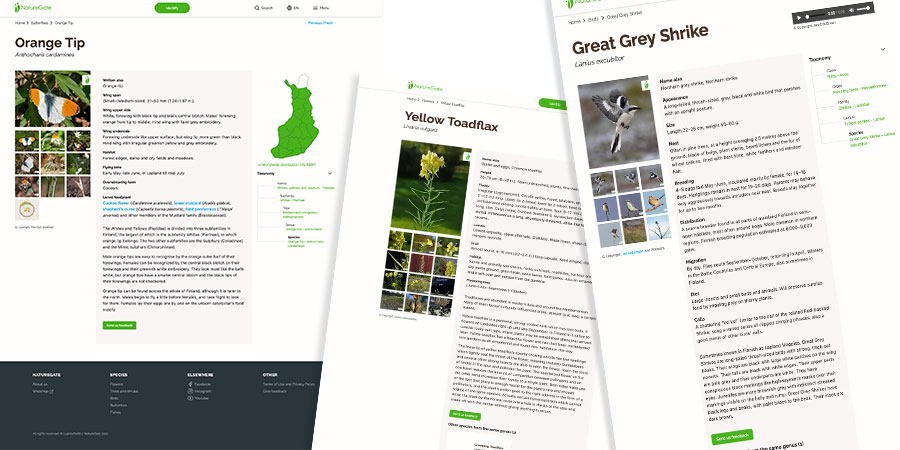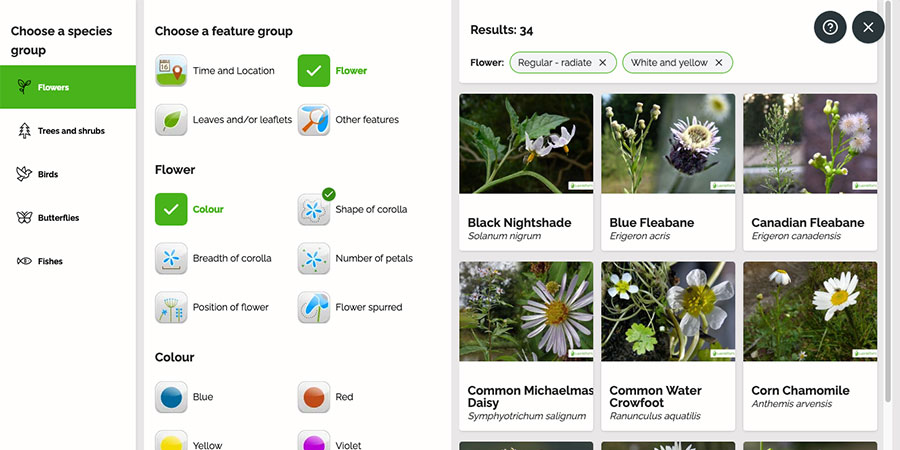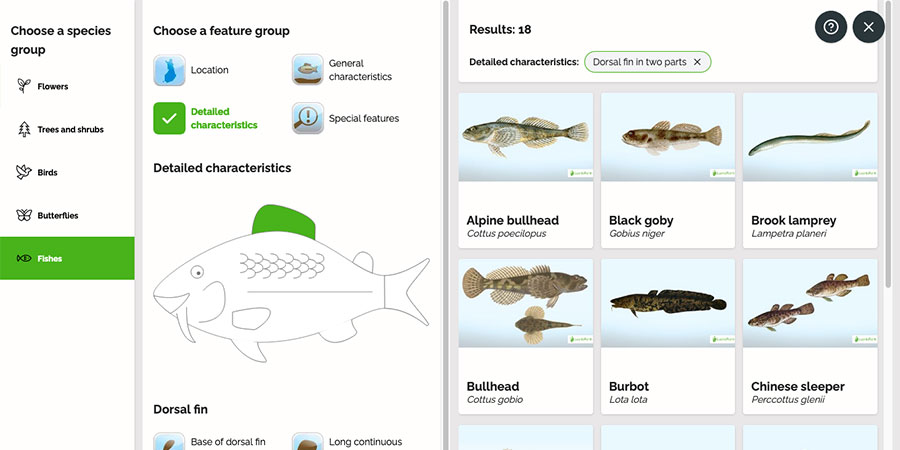 Nature Lovers Trust NatureGate
Working together with NatureGate, we renewed the popular species identification website entirely. The project included building a background system, technical implementation of the new system, securing a mobile-friendly user experience, and renewal of the website layout.  
The new site complete with species identification tools is used by nature lovers all around the world: amateur enthusiasts, school children, scientists – anyone in need of accurate and up-to-date information of different species. Feedback from the users has been positive, stating that the renewal was successful, and that the new site is straightforward and easy to use. 
Sustainable Development and Trust are the Secrets Behind a Good Partnership
The customer's needs have been the leading star for Huld's experts engaged in the project. Mutual trust and a long-lasting partnership are key factors when building high-class digital services and developing them further. Thus, the new NatureGate website can easily be expanded also in the future. It's easy for our client to publish new groups of species, and to create ideas and produce new ways of admiring the wonders of nature and sharing them with us. 
"Our service is especially popular in schools, where it's used to support learners of varying ages. With a species identification tool and an information data bank conveniently at hand in one's mobile phone, high-quality education about animals and plants can be provided also outdoors in their natural habitat. We have been praised by teachers, pupils and parents alike. Thanks to the new site, the material can also be used for educational purposes much better than before!" says Eija Lehmuskallio.
Find out more. (in Finnish)