Train the Brain – Certified Scrum Master
Train the brain! We at Huld think, that it is important to take care of your competences. Training and learning naturally belongs to life and work, and that's why we want to encourage Huldians to learn new things. Here's one story how our employee utilized our competence development benefit.
Scrum is a lightweight framework that helps people, teams and organizations generate value through adaptive solutions for complex problems.  We chose to participate the Scrum Master training in Helsinki to provide more insight about agile projects and leading the cross-functional, self-managing teams.
The two-day training, arranged by Reaktor, included prework done individually before the training, teamwork with other participants during the course and after the course, an online test to get the CSM® -certificate.
"I mentioned to my Huld leader Emmi that I'm keen to improve my competence and skills. I had heard a lot about Scrum, and I was curious to know what it is all about. Together with Emmi we did some background research and Scrum Master course seemed to give hands on tools for managing agile projects. We decided we should enrol ourselves to Scrum master course. Scrum provides the approach I can apply in my day-to-day work in customer projects. Being a certified Scrum Master strengthens competence in customer projects and provides understanding, how to make complex projects and cross functional teams work." – Anu Liukko, Visual Design Specialist, Huld
Scrum requires a Scrum Master to foster an environment where:
A Product Owner orders the work for a complex problem into a Product Backlog.
The Scrum Team turns a selection of the work into an Increment of value during a Sprint.
The Scrum Team and its stakeholders inspect the results and adjust for the next Sprint.
Repeat
Moreover, a successful use of Scrum depends on people becoming more proficient in living five values: commitment, focus, openness, respect, and courage.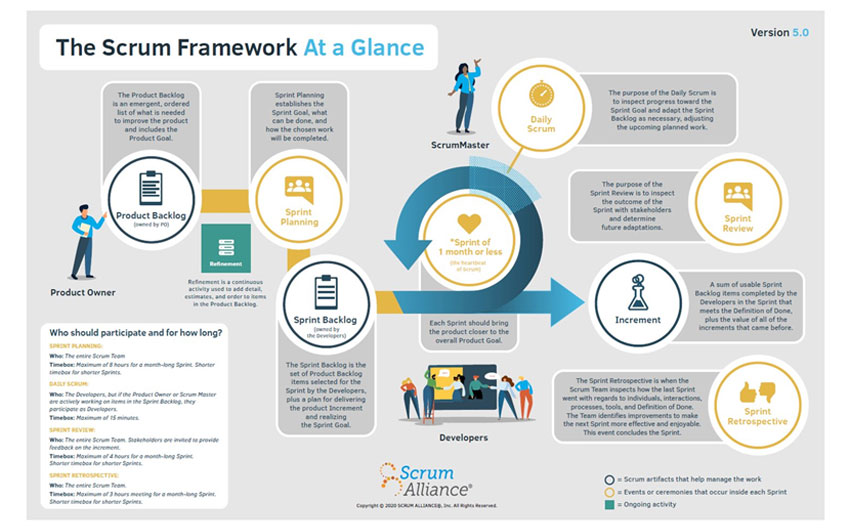 Cynefin is a conceptual framework used to aid decision-making. Scrum community uses Cynefin as means of understanding and explaining why Scrum seems to work so well for many product creation/software development initiatives. It helps managers to identify how they perceive situations and make sense of their and other´s behaviours. Not all situations are equal, and this framework helps to define which response is required for a given situation or problem.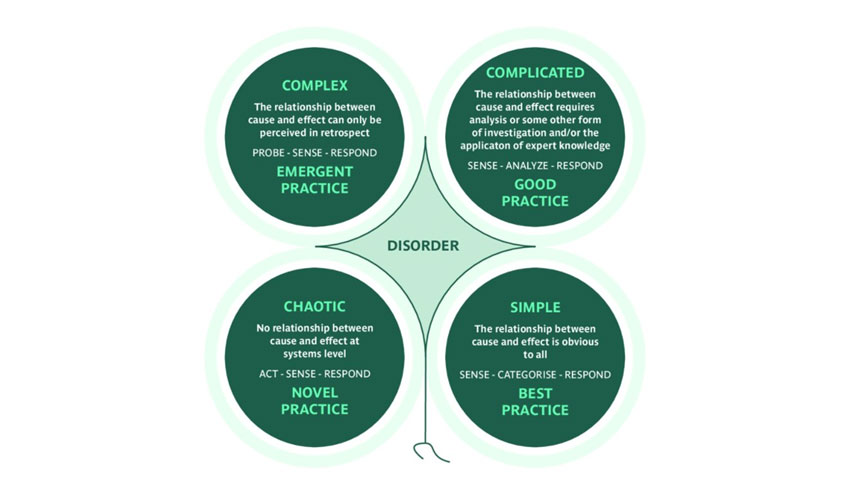 "The Scrum master course was selected from other options because I was interested to get to know Scrum in general and find out if we could use it in Technical Communication. We were also interested in whether Scrum could offer us good practices in terms of project implementation. The content of the course was excellent, it had appropriate theory and practical training. It's good to understand the Scrum framework, and I particularly liked the structured way I work as a team. The emphasis on teamwork was also very good to me. Repetitive functions in the Scrum framework, such as daily, Retro, definition of done, are practices that could be implemented in our projects." – Emmi Helanne, Huld leader, Technical Communication